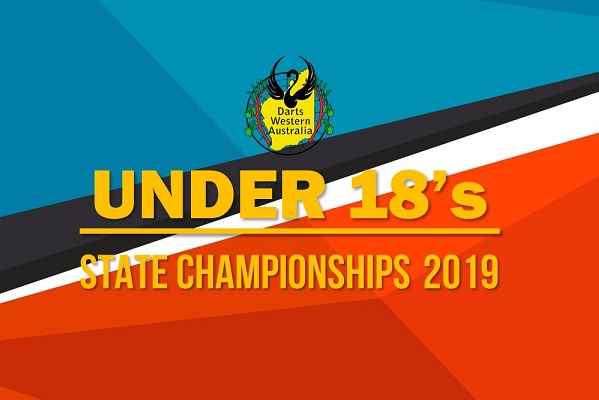 The 2019 State Under 18's Championships saw a total of 28 teams attending with 15 boys teams and 13 girls teams participating.
President Betty Hislop made comment that some of these young people had travelled over a hundred kilometres to participate in the championships and extended a huge thanks to all the parents who helped get the kids there and make the weekend a success.
Thanks goes to the three previous Juniors that turn up to help including Brindley Tregoning, Tyler Sutherland and Jai Milne. Your support was greatly appreciated. Thanks also to the officials/selectors that run the championships, Betty Hislop, Lisa Dann, Bethany Dawson and Sam Sutherland.
Mixed Teams
Winners Cat's 12-27
Bill Gilla, Tyson Marsh, Izzy Zdun, Bella Sharma, Mentored by Brindley Tregoning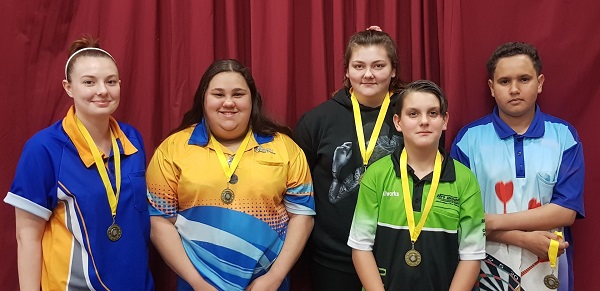 Runners Up Dog's 10-22
Mitchel Beswick, Caleb Sutherland, Michelle Martin, Megan Jones, Mentored by Tyler Sutherland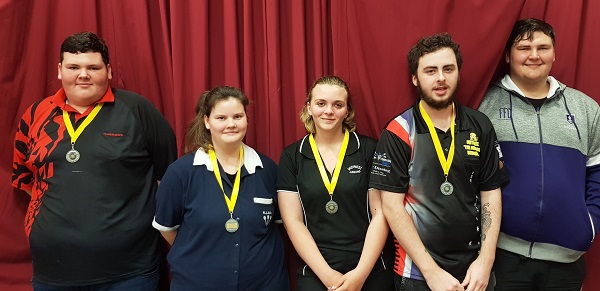 Boys Doubles
Winners Bailey Marsh & Matthew North
Runners Up Robert Tulloch & MJ Grey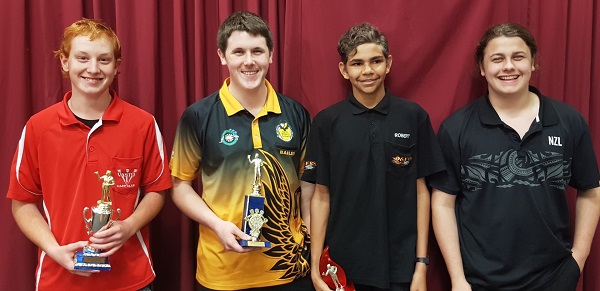 Girls Doubles
Winners Ruby Clark & Caitlan Gardner
Runners Up Quineka Parker & Todd Riley ( so that all players were able play in the doubles Quineka and Todd teamed up)
Boys Singles
Winner Bailey Marsh Rockingham
Runner Up Bill Gilla Port Kennedy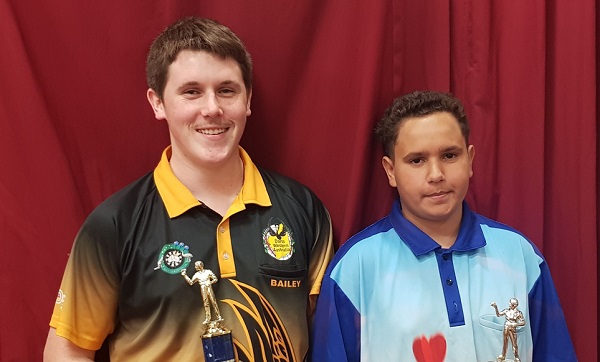 Girls Singles
Winner Michelle Martin (left)
Runner Up Bella Sharma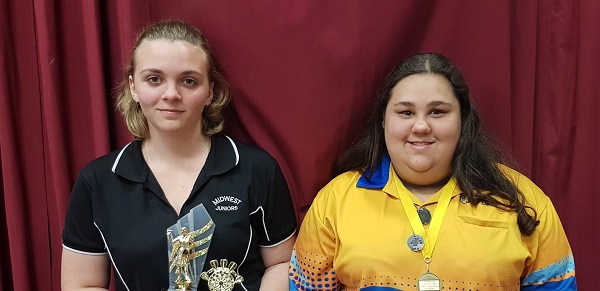 High Pegs
Boys Mitchel Beswick 116, Bill Gilla 109
Girls Bella Sharma 121 & 105, Izzy Zdun 101
180's
Bailey Marsh x 4
Bill Gilla x 2
Mitchel Beswick x 2
MJ (Mark) Grey x 1
Robert Tulloch x 1
Encouragement Award
Andrea Henderson & Dwayne Riley
Top Six Boys Averages
Bailey Marsh 76.47
Bill Gilla 61.55
Mitchel Beswick 60.49
Jack Bunworth 52.93
Mark Grey (MJ) 51.78
Braeden Lawrence 51.68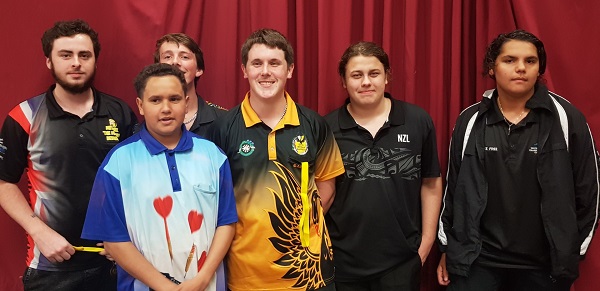 Top Six Girls Averages
Bella Sharma 51.24
Michelle Martin 42.92
Ruby Clark 38.25
Quineka Parker 34.81
Lily Zdun 33.04
Izzy Zdun 32.85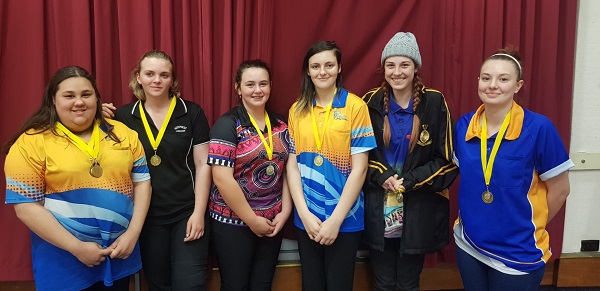 Betty Hislop Shield Winner
Baily Marsh
Michelle Martin
Trialing Squad for selection to represent DWA at the Australian Junior Championships
Boys
Bailey Marsh
Noli Adajar
Bill Gilla
Mitchel Beswick
Braeden Lawerence
Jack Bunworth
Robert Tulloch
MJ Grey
Ricky Pickett
Matthew North
Naoise Coughlan
Dwayne Riley
Caleb Sutherland
Girls
Bella Sharma
Michelle Martin
Ruby Clark
Quineka Parker
Megan Jones
Lilly Zdun
Izzy Zdun
Andrea Henderson
Caitlyn Gardner
Brianna Pickett