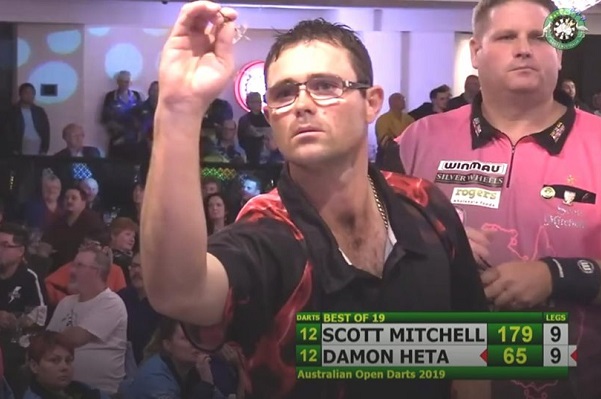 Damon "The Heat" Heta wins the inaugural Australian Open Darts Tournament held in Moama, NSW on Saturday, August 3rd, 2019.
Damon won the Australian Open Darts which included a field of 24 qualifiers and International top BDO players such as Jim Williams 8-1 in the semi-final before going on to beat 2015 BDO World Champion and current WDF ranked No 8 Scott Mitchell 10-9 in an absolutely thrilling final to take the $15,000 first prize.
Turning 32 later this month, Damon is roofer and plumber by trade and has mainly played on the Dart Players Australia Australia (DPA) Tour along with Western Australia's most elite singles league, the Fremantle and Districts Darts Associations Premier League. His first big exposure was qualifying for the 2014 Sydney Darts Masters, where he was whitewashed 6–0 in the first round by Dave Chisnall. Heta then qualified for the 2016 Auckland Darts Masters where he put up an excellent showing but ultimately lost in the first round to worrld No 1 Michael van Gerwen 6–3.
He qualified for the 2018 Melbourne Darts Masters, where he defeated his good friend Kyle Anderson 6–5 in the first round, before losing 10–7 to Gary Anderson in the quarter-finals. Gary would then defeat Heta 6–5 in the first round of the 2018 Brisbane Darts Masters a week later.
Damon is almost a lock for a spot in this years PDC William Hill World Championship before trying his luck at the PDC Q School come January 2020. We, of course, wish Damon and his wife Meaghan all the very best of luck.