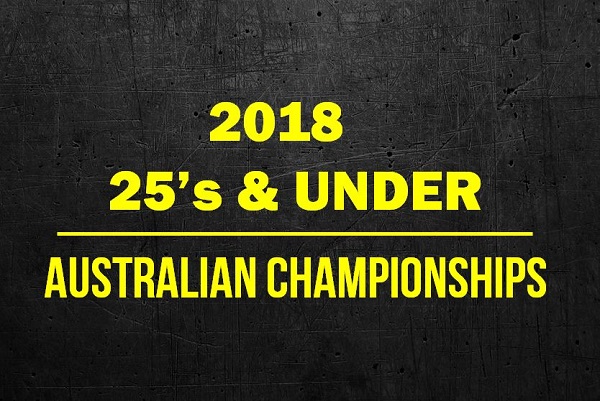 Darts WA wishes to take this opportunity in welcoming everyone to Perth for the 2018 Under25's Australian Championships.  A special welcome to those of you who are representing your state for the first time.  I am sure that you will enjoy the experience, the atmosphere and the challenges you will encounter throughout the week.
You come together to battle state against state, player against player to see who at the end of the week will be the Australian Under 25's Champions for 2018.  Many good things come from this fierce battle, but one that stands out is the friendships that is built along the way.
Good darts to you all and we hope that you achieve your goals and have some enjoyable experiences along the way.
Program of Events
Sunday, November 4th
25's and Under Pacific Masters Open. Mens and Ladies singles
Monday 5th November
Official opening
Dot Spiller Fours
Neville Cowen Fours
Tuesday 6th November
Mens and Ladies Doubles
Wednesday 7th  November
Teams event
Thursday 8th November
Teams event
Friday 9th November
Mens and Ladies Singles
Saturday 10th November
Mixed triples
Presentation and Farewell Function
Australian Championship 25's & Under Men's Teams 2018
Division 1
W.A. 1                                                                             
ALEX JONES (PLAYING CAPTAIN), BLAKE HATCHETT, TYLER SUTHERLAND, DYLAN DUNSTER
W.A.2                                                                                                            
GAVIN HORNER (NON-PLAYING CAPTAIN)RODERICK HUGHES, MITCH CLARK, JORDAN NARKLE, ZAC CHING
W.A. 3                                                                                                           
JOSH ACE (PLAYING CAPTAIN), TREVOR TURVEY, MIKE BEAVER, JORDAN HUTCHCRAFT
VICTORIA
TERRY KING  (NON-PLAYING CAPTAIN), AARON SIMPSON, BRANDON WEENING, GLEN BEALL, TROY JACKSON
                                                                                  
Division 2
W.A. 4                                                                                                           
NATHAN ACE  (PLAYING CAPTAIN), MILTON NORTHOVER, AIDEN WALLIS, DAMIEN MUIR
W.A. 5
JOSH BENNETT, JAKE BEAVER, JOSHUA FRANKS, HAYDN FANNON, (captain to be announced later)
W.A. 6
CONNOR STALLARD, AARON REIMERS, DION CASHMORE, MATT CLUNE, (captain to be announced later)
W.A. 7
DYLAN SUTHERLAND (NON-PLAYING CAPTAIN) KAYDEN MARSH, KIEREN RODWELL, JORDAN NISSEN, LEIGHTON NISSEN
W.A. 8
DYLAN PARK  (PLAYING CAPTAIN), BOSTON TURVEY,  DILLON HUTCHCRAFT, LEWIS TAYLOR
Australian Championship 25's & Under Ladies Teams 2018
W.A. 1
TAMARA BROWN (NON PLAYING CAPTAIN),  HANNAH BELLOTT, ANGELA CLARKE, EDWINA DRYDEN, RENEE BESWICK
W.A. 2
ERIN DAWSON (PLAYING CAPTAIN), RACHAEL BUTCHER, KIM FARMER, JAYDE BAIRD, SAM JONES
W.A. 3
HAYLEY DAWSON(PLAYING CAPTAIN), JAI MILNE,  KAHLI MMcCOSKER,BRINLEY TREGONING, KAYLEIGH PICKETT
VICTORIA
TERRY KING ( NON-PLAYING CAPTAIN)JADE LOCK, TAYLOR GROSE, CHLOE KILPATRICK, BRITTANY BROOKES