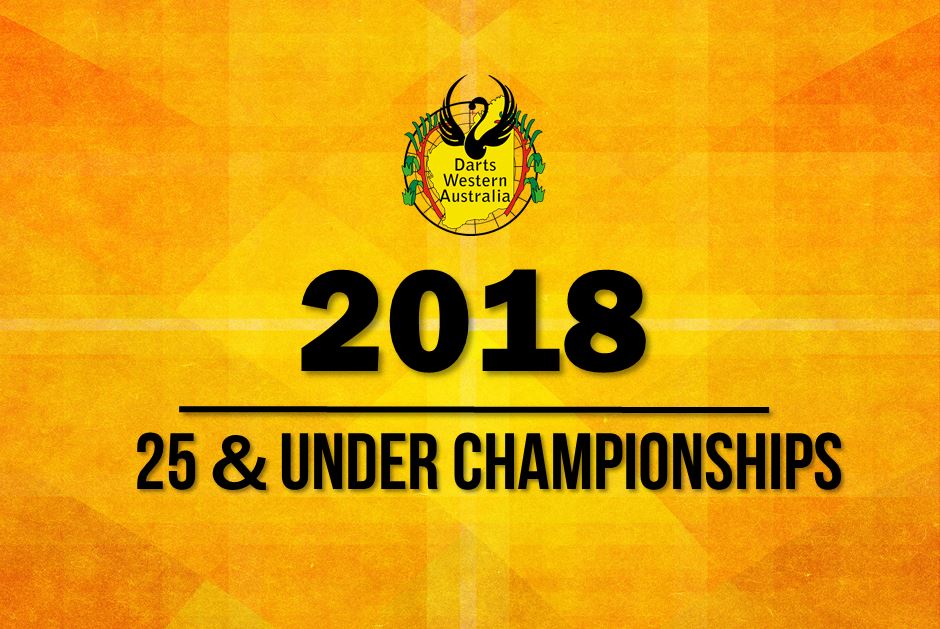 18 Men's teams and 5 ladies Teams participated in this years Under 25's with all players seeking selection in the Number 1. Darts WA Team (Mens & Ladies) to represent Western Australia in the 25's & under Australian Championships to be held here in Perth this November.
Whilst WA will be represented by our No 1 DWA team, there will be more teams made up of Western Australian players competing during the National championships and doing their best to upset the State Representative sides.
64 players in the Men's singles a great turn out.
Darts WA Men's No 1 Team
Tyson Hoefel, Blake Hatchett, Tyler Sutherland, Dylan Dunster.
Darts WA Ladies No 1 Team
Edwina Dryden, Renee Beswick, Hannah Bellottie, Angela Clarke.
Division 1 Winners – Port Kennedy
Tyson Hoefel, Dylan Dunster, Tyler Sutherland, Zac Ching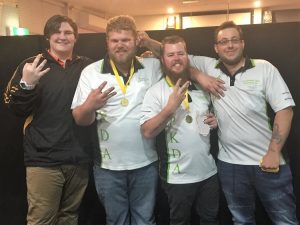 Division 1 Runners-Up- South Suburban
Matt Dorotich, Alec McAvoy, Dylan Maxwell, Jordan Nissen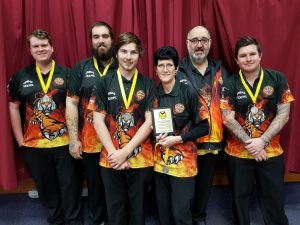 Division 2 Winners – Manjimup 1
Mike Beaver, Tim Matthews, Lewis Taylor, Jake Beaver, Jack Muir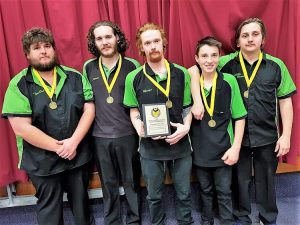 Division 2 Runners-Up- Collie 1
Connor Stallard, Trevor Turvey, Boston Turvey, Josh Franks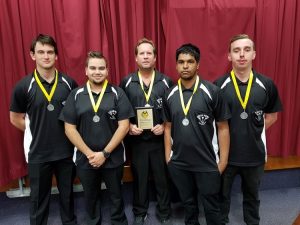 Division 3 Winners – Collie 2
Adam Johnson, Milton Northover, Dion Cashmore,  Aiden Wallis
Division 3 Runners-Up- Fremantle
Nathan Arthur, Mitch Harding, Luke Eddy, Jamie Drage
Ladies Winners  – Composite Side
Edwina Dryden, Rachel Butcher, Renee Beswick, Jayde Baird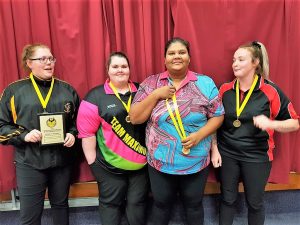 Ladies Runners Up – Fremantle
Jai Milne,  Shayna Hutchins, Kim Farmer, Stephanie Hood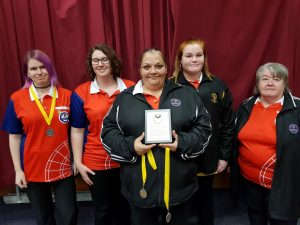 Men's Singles
Winner – Dylan Maxwell 87.20
Runner Up – Tyler Sutherland 71.20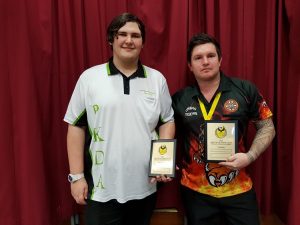 Ladies Singles
Winner – Tiarna Smith 56.88
Runner Up – Sam Jones 57.33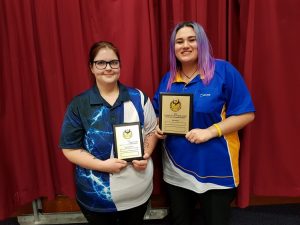 Men's Doubles
Winners – Matt Dorotich 78.0 and Jordan Narkle 66.70
Runner Up – Blake Hatchett 80.25 and Bobby McKeig 64.72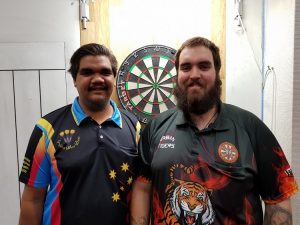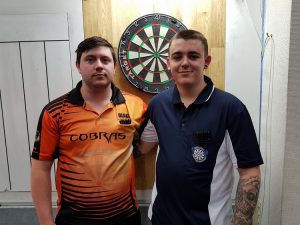 Ladies Doubles
Winners – Kaitlan Brown 46.88 and Hannah Bellotti 45.95
Runner Up – Sharah Allen 42.84 and Jai Milne 40.62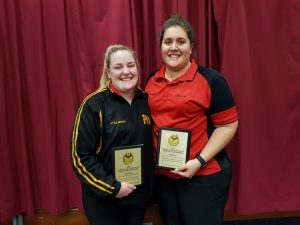 Highest Pegs 
Congratulations to Blake Hatchett on a brilliant 170 his second for that week after pegging the big fish at club darts earlier in the week.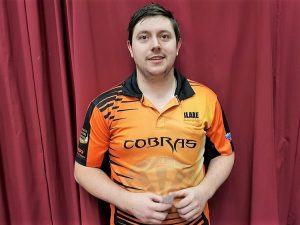 Dylan Maxwell 158 and 106
Bailey March 147 and 104
Zac Ching 144
Matt Clune 124
Mitch Clark 123
Sam Jones 116 (ladies)
Jakim Dickson 115
Seth Laidler 114
Aaron Ryder 112
Renee Beswick 112 (ladies)
Corey Collins 112
Mike Beaver 110
Sean Legg 110
Josh Franks 106
Hayley Dawson 105 (ladies)
180's
Matt Dorotich x 5, Mitch Clarke, Alex Jones, Bailey Marsh x 2, Dylan Maxwell x 2, Blake Hatchett, Jordan Narkle, Aaron Ryder, Dwayne Jovanovic, Kim Farmer (ladies)
Top 6 Men's Averages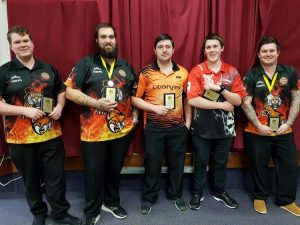 Tyson Hoefel 83.44
Blake Hatchett 81.26
Bailey Marsh 79.56
Dylan Maxwell 79.12
Matt Dorotich 74.08
Alec McAvoy 72.93
Top 6 Ladies Averages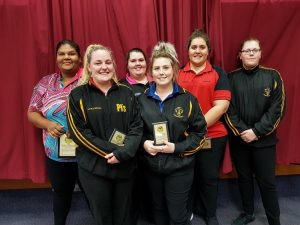 Edwina Dryden 47.60
Renee Beswick 47.27
Hannah Bellotti 46.72
Angela Clark 44.94
Kaitlan Brown 43.14
Jayde Baird 40.41