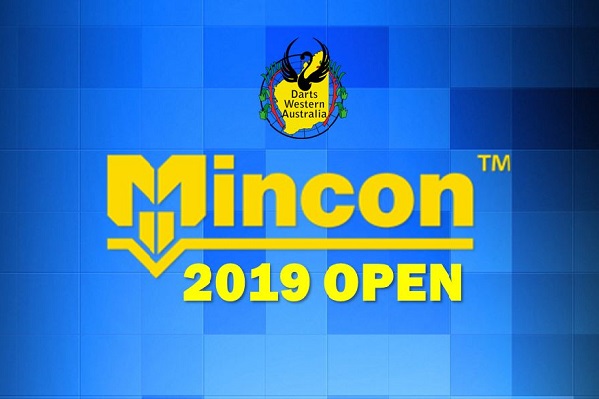 In conjunction with the Mincon Mining Group and Advanced Traffic Management, John O'Reilly and his team at the International on The Water Hotel played host to the inaugural Mincon Open Darts on Saturday 21st and Sunday 22nd September.
With some of the State's finest dart players lining up, the action was fast and the quality high as Saturdays Doubles event attracting a field of 120 players and another 90 players lining up for Sunday's Singles.
The weekend was a huge success and our sincerest thanks go to sponsors, Mincon Mining, the Advanced Traffic Management Group and of course The International on The Water.
Mens B Grade Doubles
Winners   Mark Brazier (22.68) and John Donnelly (22.56) Kingsway (picture left)
Finalists    Lindsay Gilla (21.04) and Peter Howell (20.80) Port Kennedy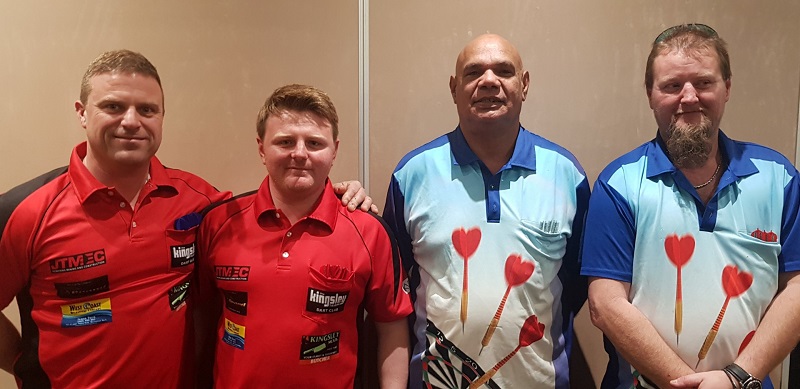 Equal 3rd        
Sean and Lachlan Hunter, West Coast, Kieren Rodwell and Sam Sutherland, Port Kennedy
Ladies B Grade Doubles
Winners    Kim Farmer and Renee Beswick (pictured left)
Finalists     Una Blake and Laurel Bainbridge
3rd Kristina Gallacher and Roz Watkins, Fremantle
Men's  Open  Doubles
Winners    Michael Andre (23.31) and Dan Kelly (25.32) 5-1  Rockingham (pictured left)
Finalists     Kim Lewis (22.44) and Clifton Beauchamp (22.68)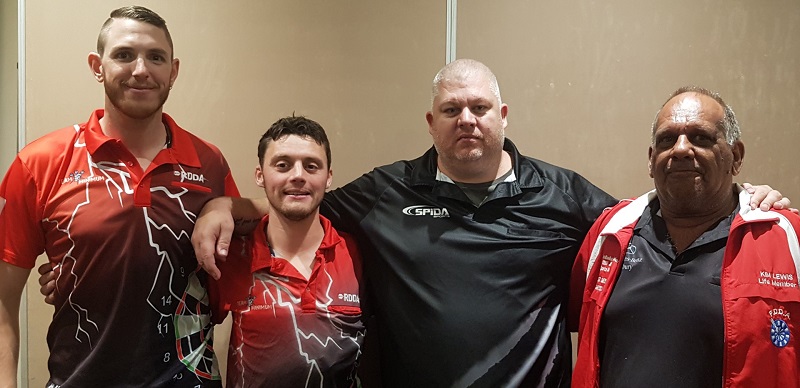 Equal 3rd
Anton Soc and David Platt, Blake Hatchett and Bailey Marsh
Ladies Open Doubles
Winners     Jucinta Dann and Angela Clarke,  Peel
Finalists      Natalie Carter and Ursula Bennell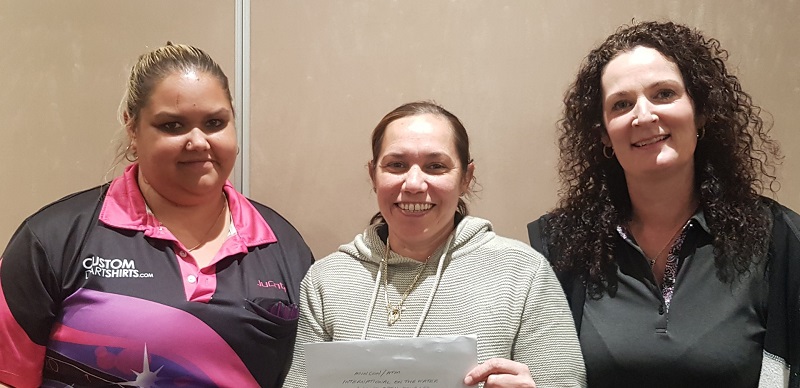 Equal 3rd           
Tori Kewish, Victoria and Barb Smyth, South Australia
Jucinta Dann & Angela Clark, Peel
Ladies B Grade Singles   
Winner      Kim Farmer  (20.04)  Femantle   3-0 (pictured left)
Finalist     Lisa Collard  (18.12)  New Avon Ladies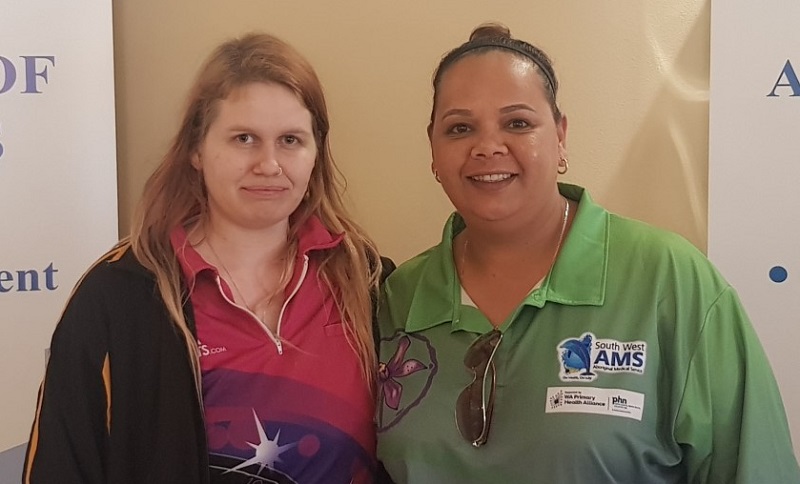 Equal 3rd
Kristina Gallacher  (13.43) Fremantle
Natasha Little ( 14.52)  New Avon Ladies
Men's B Grade Singles   
Winner Keiren Rodwell  Port Kennedy  Ave 21.36  4-2 (pictured left)
Finalist Aaron Reimers  South Suburban Ave 20.67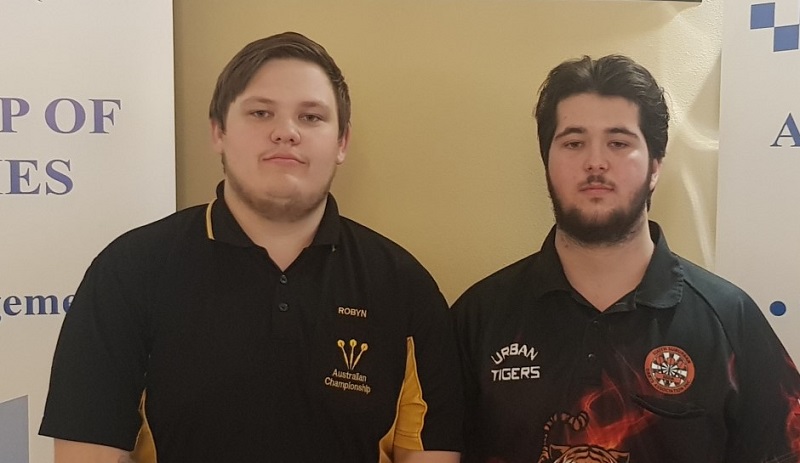 Equal 3rd                   
Justin Harper South Suburban  Ave 18.60, Sam Sutherland  Port Kennnedy Ave 20.15
Ladies Open Singles    
Winner Angela Clarke  Ave 20.02  Peel   5-3 (pictured left)
Finalist Kayleigh Pickett  Ave 19.80  New Avon ladies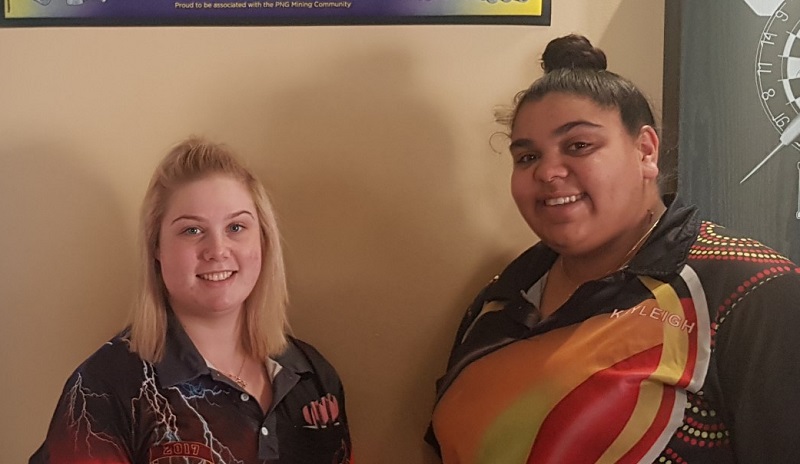 Equal 3rd
Jucinta Dann  Ave 19.32 Peel, Tanya Wright  Ave 16.82  South Suburban ladies 
Open Singles   
Winner       Adam Rowe, South Suburban  Ave 28.06 (pictured left)
Finalist        Dave Charnock, Fremantle  Ave 27.84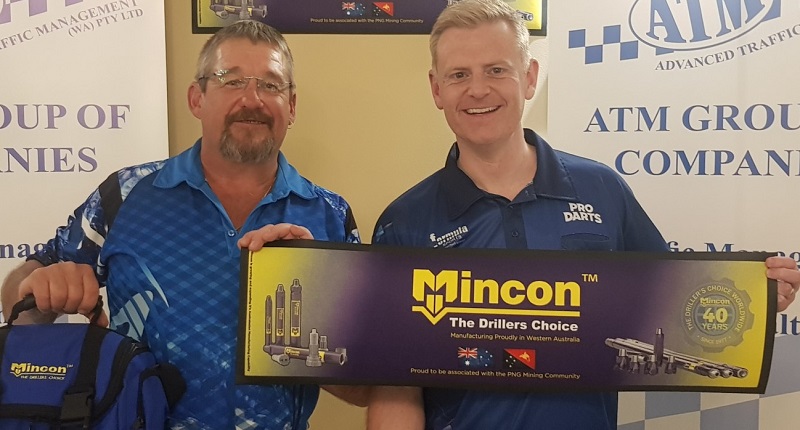 Equal 3rd             
Graham Hunt, South Suburban  Ave 24.35, Ricky Pickett, Northam  Ave 26.09