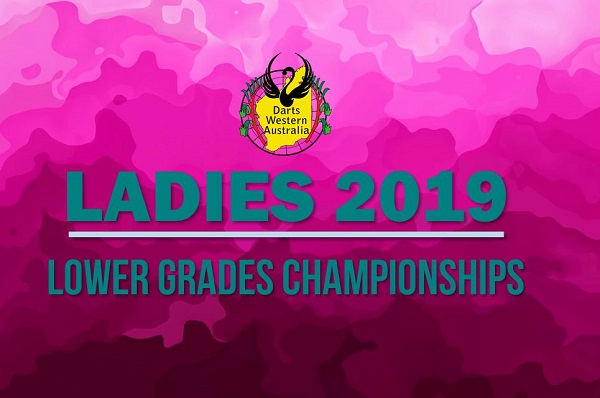 The 2019 Lower Grades Ladies Championships saw 26 teams participate in the tournament. This is the first time that averages have been recorded so a big thank you to all the bookkeepers that assisted the teams.
2 x 180's were recorded. One by Swans player Angie Magee who has been trying for twenty years plus, threw her first ever 180 so a pretty decent time to do it and DWA Under 18's trialist 14 year Bella Sharma also threw her first 180. Top effort ladies.
Division 1
Winners   Fremantle 1 10-39
Team Kerry O'Brien, Kristina Gallacher, Kim Farmer, Carina Hutchins, Mel Drage, Jules Cambell, Bookkeeper Patrick Gallacher.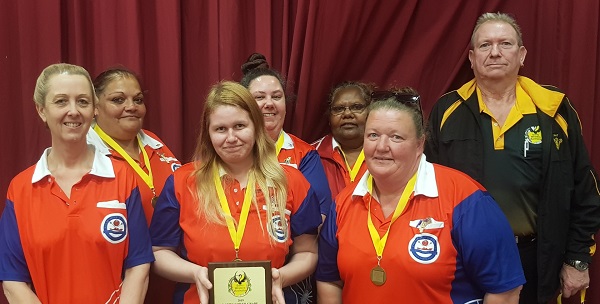 Runners Up   Bunbury 1.  8-41
Team  Renee Beswick, Wendy Bottomley, Roz Watkins, Jessica Hendrick, Audrey Woods, Kris Windsor-field,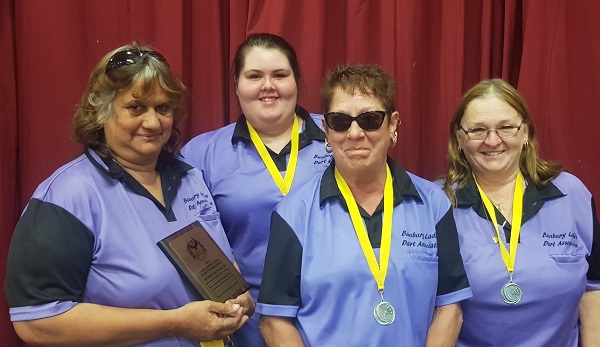 Division 2
Winners   Bunbury 2.  12-39
Team  Raeleen Rodney, Rosalee Rodney, Lekeesha Rodney, Deanne Rodney, Glenys Deeble, Sandra Gillespie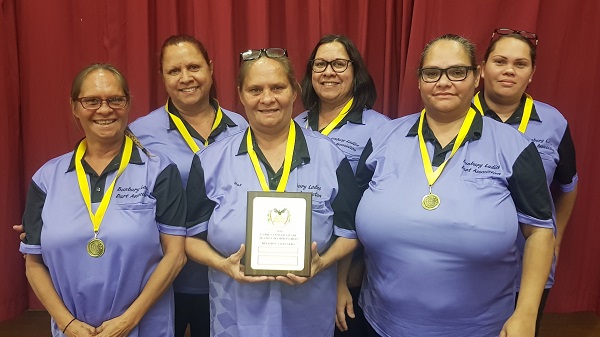 Runners Up  Eastern Suburbs  10-41
Team  Maureen Moran, Ruby Peterson, Lisa Moran, Vicki Fawcett, Dianne Larson, Tracy Forde, Bookkeeper  Linda Oversby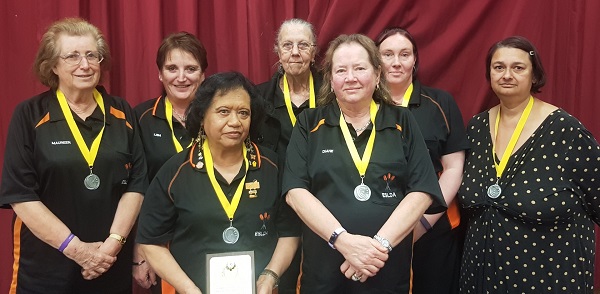 Division 3
Winners  Fremantle 2  8/35
Team   Karen Cunningham, Tennielle Abatayo, Heidi Napier,Janet Brown Teresa Hotchin, Cherie Respicio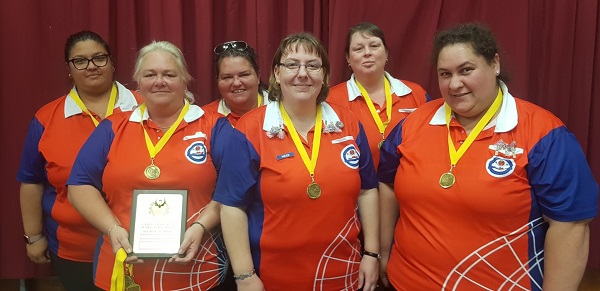 Runners Up  Northern Suburbs,  6-30
Team Grace Nichols, Lisa Southerland, Maryvonne Ardiri, Dianne Hutton, Charmain Hogg, Anne Franks, Bookkeeper Blake Southerland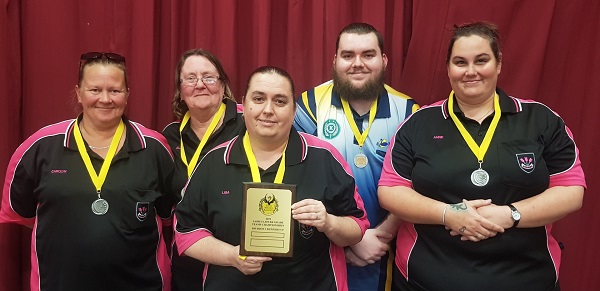 Division 4
Winners  Busselton  10-37
Team Cody Embling, Tenaya Docking, billie Jean Winfield, Meric Davis, Gleny's Elliott, Gabby Moreton, Stacey Bunn, Bookkeeper Jordan Boyle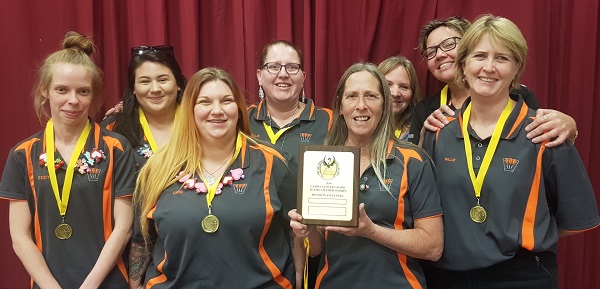 Runners Up  Leschenault 2  6-29     after play off with Swans Black
Team Irene French, Phyllis Scott, Ikiah Wallrodt,Jenny Shepherdson, Sue MacIntyre, Vanessa French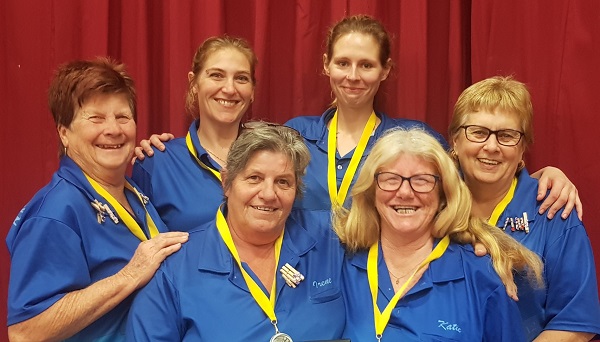 100 + Pegs  
Jules Cambell 110 and 100 Fremantle
Shannon Dongara  107 Swans
Jenny Shepherdson 102 Leschenault
Rah Barrett  100 Mandurah
Top Six Averages
Shannon Dongara  ( 52.71) Swans
Bella Sharma  ( 51.99)   Leschenault
Kris Windsor-Field  (45.81)   Bunbury
Kristina Gallacher    ( 45.80)  Fremantle
Bonita Patten  (44.71)  Quinns Rock
Wendy Bottomley  ( 44.49)  Bunbury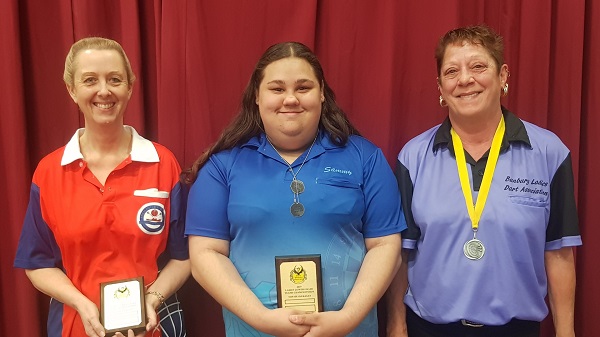 Division 1
Fremantle 1  10-39
Bunbury 1  8-41
Swans White  8-33
South Suburban  6-35
Quinns Rock  6-33
New Avon Ladies  2-24
Port Kennedy  2-25
Division 2
Bunbury 2  12-39
Eastern Suburbs  8-38
Peel  8-35
Perth Ladies  6-31
Mandurah 1  2-29
Leschenault 1  2-30
South Suburban 2  2-29
Division 3
Fremantle Ladies 2  8-35
Northern Suburbs  6-30
Morely Ladies  6-29
Mandurah 2 4-22
Valley Ladies  4-25
Sound Ladies  2-24
Division 4
Bussselton  10-37
Leschenault  6-29    after play off
Swans Black  6-28
Mandurah 3  4-25
Bunbury 3  2-24
Fremantle 3 2-23